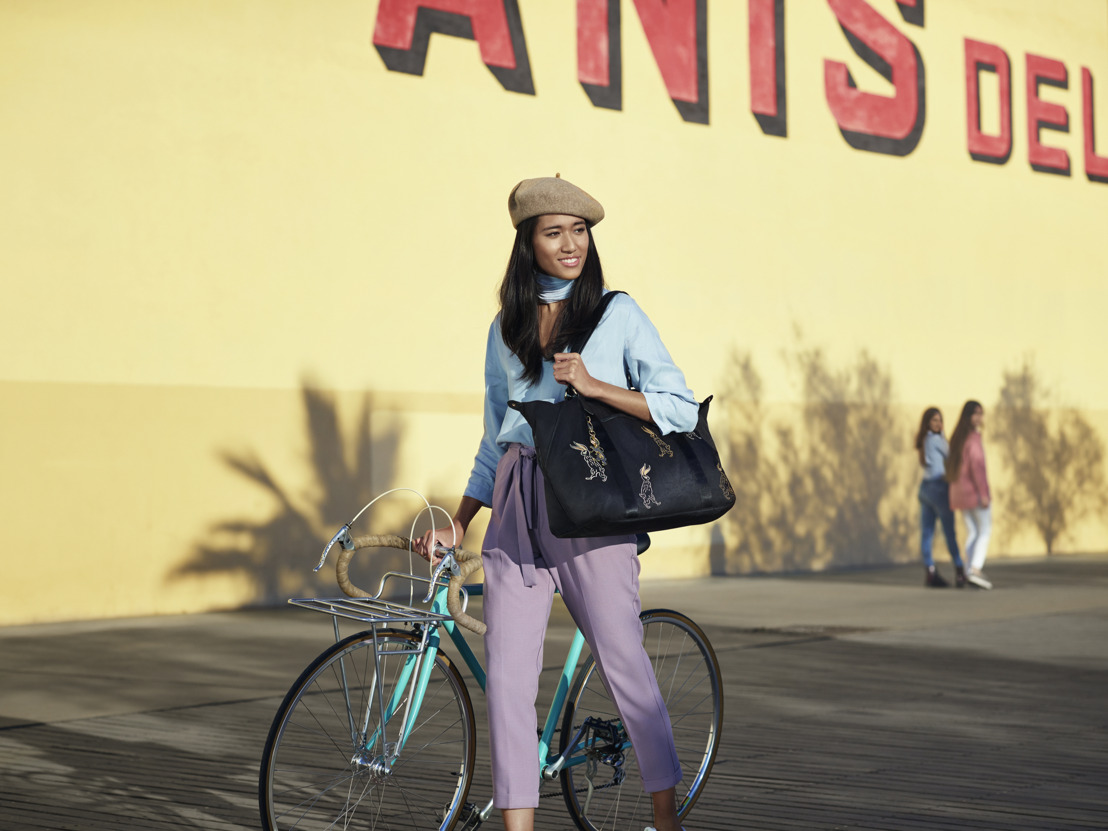 THE ART OF STYLE, Helen Lee Collection
Kipling Fall - Winter 2018
Sunday, August 5, 2018 — Fruity for Fall
Fall/Winter delivers a unique collaboration with contemporary Chinese brand HELEN LEE, delivering fun and flare under the creative reign of Li Hongyan. Edgy designs combined with signature one-of-a-kind prints built for the modern, metropolitan woman. Sophisticated, stylish, adventurous; three bags presented in contemporary style.
Blueberry and cherries appear in a bounty of fruitful prints that sit on classic models ART, ART M, and backpack styles. Self-designed colours, prints and fabrics are fused with Kipling icons to create the capsule. Fall darkness is lifted with playful bunny prints, whilst quirky keyrings reference this season's carefree mantra. All these elements combine to make a declaration of Kipling's stylist independence.
ABOUT HELEN LEE
Created in 2011 by Li Hongyan, the brand has rapidly become synonym to contemporary Chinese fashion. HELEN LEE studio is based in Shanghai, China.
ABOUT KIPLING
At 31 years young, Kipling was founded in Antwerp, in 1987 and is now sold in 68 countries across the globe. Taking their name from famed Jungle Book author, Rudyard Kipling, every bag comes with its own monkey mascot, each one named after a Kipling employee from around the world. Famous for providing stylish and beautiful bags for every occasion, a Kipling bag is sold every two seconds, somewhere in the world – that's a lot of bags!