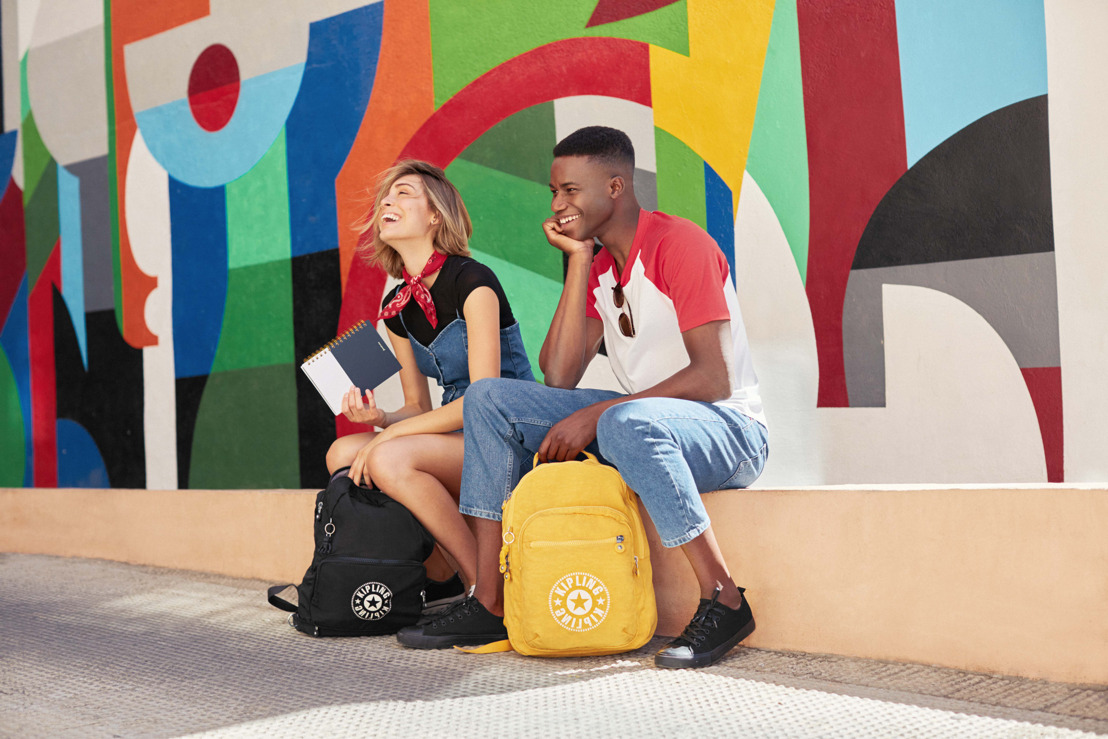 NEW CLASSICS, the art of exploring
Kipling Fall - Winter 2018
Wednesday, August 1, 2018 —
Old School Revival
90's brand revival forms the basis of the design inspiration for Fall Winter 18 drawing reference to old school streetwear brands from a defining fashion era. Graphic logos and oversized branding add pre-millennial nostalgia to heritage shapes sourced from the Kipling archives. The season also references Kipling's beginnings in 1987, embodying a young carefree aesthetic revived in the 'New Classics' collection.
The New Classics range includes 10 different styles; three casual backpacks, three tote bags in varying sizes, a small crossbody and two duffle bags. Wearable backpack styles are delivered in bold primary colours. The fully foldable CLASSIC NIMAN FOLD encapsulates both style and function along with a lightweight fabric construction that allows for transportation ease. The FUNDAMENTAL bag is this season's ultimate backpack, a classic style realised with fold cover fastening for both quick access and signature styling. Iconic tote shape, the ART M with zip top detailing and easy shoulder straps, prepares you for all the unexpected eventualities of everyday life while the ART M is slightly smaller with handy, removable straps. For day-to-day use the HIPHURRAY tote offers a lightweight and packable vessel for everyday essentials, while the ONALO duffle is adventures best friend with space for larger supplies.
ABOUT KIPLING
At 31 years young, Kipling was founded in Antwerp, in 1987 and is now sold in 68 countries across the globe. Taking their name from famed Jungle Book author, Rudyard Kipling, every bag comes with its own monkey mascot, each one named after a Kipling employee from around the world. Famous for providing stylish and beautiful bags for every occasion, a Kipling bag is sold every two seconds, somewhere in the world – that's a lot of bags!