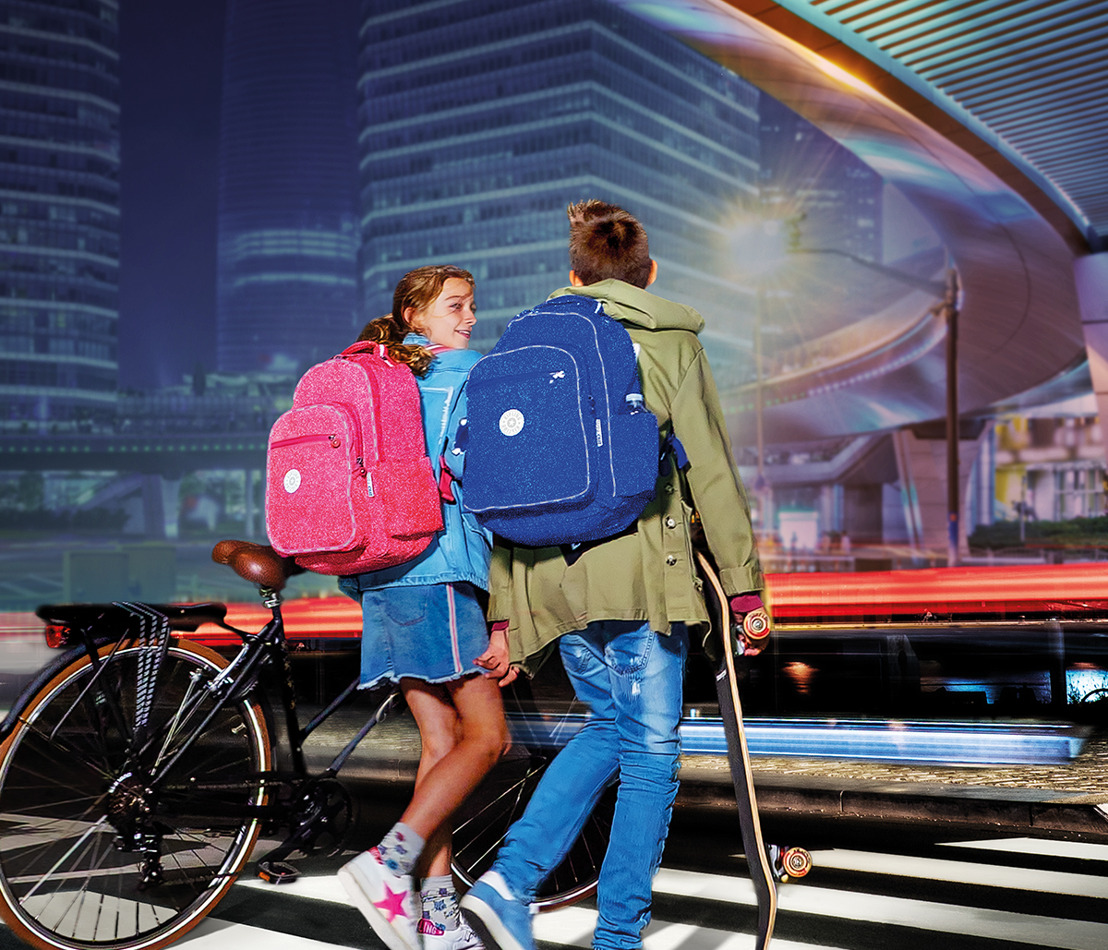 BE SEEN & stand out!
BACK TO SCHOOL COLLECTION / Kipling Fall - Winter 2018
Monday, July 2, 2018 —

Inspired by the safety and well-being of children the world over, Kipling have rebooted their classic SEOUL backpack for Back to School 2018, creating the new SEOUL GO.

Updated with in-built L-light piping, reflective materials, logo and straps, the bag has been designed to give the wearer enhanced visibility in low light. Allowing both parent and child to be happily confident, regardless of the journey.

The bright colours and bold patterning ensure that children will love these bags as much as parents do, as well as keeping the classic practicality that Kipling is renowned for.

Combining quality, functionality and a twist of fun, the Seoul Go ensures that children will be outstanding when they need to stand out.

ABOUT KIPLING

At 31 years young, Kipling was founded in Antwerp, in 1987 and is now sold in 68 countries across the globe. Taking their name from famed Jungle Book author, Rudyard Kipling, every bag comes with its own monkey mascot, each one named after a Kipling employee from around the world. Famous for providing stylish and beautiful bags for every occasion, a Kipling bag is sold every two seconds, somewhere in the world – that's a lot of bags!